---
Book Synopsis
Bohemian Archive in Japanese Red
Main article: Article and Interview: Wriggle
Summary of the article goes here.
Perfect Memento in Strict Sense
Main article: Perfect Memento: Wriggle Nightbug
She is considered unpleasant by humans because she is often surrounded by insects.
Humans tend not to kill fireflies, so it's easier for them to "mature" into youkai.
Her childlike appearance is a testament to the fact that insect-youkai are no longer equal to oni and tengu in terms of inspiring fear.
Individually, insects aren't very frightening, but they can be dangerous in large groups.
She is weak against fire, cold, fumigation, and insect-repellent.
The best time to fight her is when she is alone.
However, the deadliest insects she has at her disposal are harvest mites.
Harvest mites are nearly microscopic, but their bite can be deadly to humans.
If Wriggle appears to be alone but also looks confident, she is probably gathering harvest mites (or possibly fleas).
The Grimoire of Marisa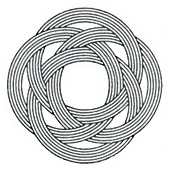 Main article: The Grimoire of Marisa: Wriggle Nightbug's Spell Cards