So I'm very happy to say that my blog on Tumblr seems to be doing well, and my Twitter account seems to have exploded. +/- 50-60 a day follow me and visit my tumblr content. They dont seem to follow me on tumblr but they watch the articles and retweet them even though most of them are Japanese. Tumbr accumulates about 10 followers per day wich brings me to almost 70 followers today in 6 days wich is not bad at all. Good replies, lots of likes and reblogs. Tottally awesome !!
What would be really nice now is some exclusive content, especially video's so if anyone knows where I could get some cool content thats not readily available online or if your looking for exposure for your Dojin artwork I'd love to help you and share your work.
In the twitter department I was also thinking if people make Touhou merchandise, comics or other commercial items I'd be happy to promote it for you so I can keep feeding my Touhou habit while helping you and making others happy.
In the meantime go check it out here: http://ohmarisa.tumblr.com/ https://twitter.com/MarisaLoveSpark
Linked blog 4 adults: http://redcheecksanime.tumblr.com/
Also like on Facebook & Tsu: https://www.facebook.com/ohmarisa?ref=hl http://www.tsu.co/OhMarisa
Love ya'll !!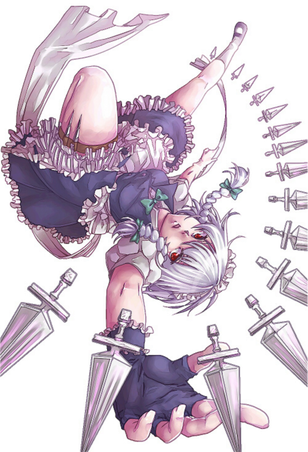 Ad blocker interference detected!
Wikia is a free-to-use site that makes money from advertising. We have a modified experience for viewers using ad blockers

Wikia is not accessible if you've made further modifications. Remove the custom ad blocker rule(s) and the page will load as expected.