About Touhou Project
The Touhou Project (東方Project) is a series of 2D (with 3D background) vertically-scrolling danmaku shooting games made by Team Shanghai Alice, with three fighting game spinoffs co-produced with Tasogare Frontier. They are similar to regular shooting games, but focus more on weaving through complex patterns containing anywhere from dozens to hundreds of bullets. Every game in the Touhou series is set in the fantasy land of Gensokyo, and the series is known for its huge cast of characters, well-developed storylines, and related materials such as music CDs, fan-made comics and animated videos made to the music.
About Touhou Project Wiki
To learn what this wiki is about, read our mission statement, learn about posting your fan created content on the page, and find out how to become a featured user, check out our about page.
Contents
Highly Responsive to Prayers

Story of Eastern Wonderland

Phantasmagoria of Dim. Dream
| | | |
| --- | --- | --- |
| The Embodiment of Scarlet Devil | Immaterial and Missing Power | Phantasmagoria of Flower View |
| | | | |
| --- | --- | --- | --- |
| | | Undefined Fantastic Object | |
‹
›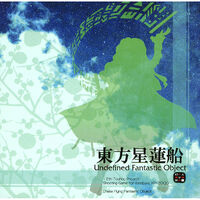 Undefined Fantastic Object features three playable characters (Reimu, Marisa and Sanae), each with two weapon types. The weapon types are often denoted A and B. In total the player can choose between 6 different ways to start UFO. However, unlike Mountain of Faith and Subterranean Animism, the spell card (bombing) system from the older games (such as Perfect Cherry Blossom and Imperishable Night) has been reintroduced.
The gameplay system unique to Undefined Fantastic Object comes this time in the form of colored UFOs. Certain enemies will drop a UFO on destruction, which the player can collect for different effects. By utilizing this system, the player can receive more bombs, life pieces, or point bonuses.
Language section
08:52, February 19, 2017
Seilare
EOSD tips?
16:20, April 10, 2016
Kidsview
PoFV not playing WAV BGM
23:15, November 8, 2015
Fujiwara No Mokou
Why haven't you deleted this wikia
11:44, October 15, 2015
Kyoko Moderfoca
Update the wiki's main page with the latest touhou games RN
00:25, October 11, 2015
Gadjiltron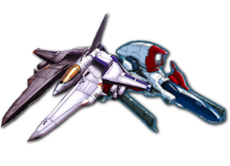 Shoot'Em Up Games
Go to these sites for info or for help with your own wiki!
Ace Combat • R-Type • Star Fox • Touhou Project
Want your community included? See how!

Ad blocker interference detected!
Wikia is a free-to-use site that makes money from advertising. We have a modified experience for viewers using ad blockers

Wikia is not accessible if you've made further modifications. Remove the custom ad blocker rule(s) and the page will load as expected.