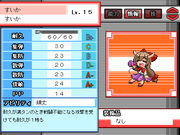 This is the Unamed Touhoumon game that is planned to be released at C86 as a demo and c87 as the full game. The game is using all Touhou characters up to Double Dealing Character.
Section heading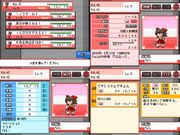 es un juego traido por Focaslens que tambien hizo scarlet rhythm carnival, el juego saldra en la c86 (demo) y en la c87(full vesion)
Section heading
Ad blocker interference detected!
Wikia is a free-to-use site that makes money from advertising. We have a modified experience for viewers using ad blockers

Wikia is not accessible if you've made further modifications. Remove the custom ad blocker rule(s) and the page will load as expected.