---
Fun Facts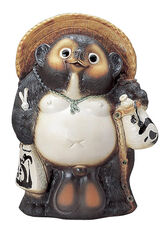 She is a second character that is a meganekko in the series, the first one being Rikako Asakura. However, she is the first one to wear glasses in a Windows game.
Futatsuiwa (二ッ岩) means "Two Rocks". Her first name Mamizou is written in katakana. This may be a pun on how tanukis are often represented in folklore.
Ad blocker interference detected!
Wikia is a free-to-use site that makes money from advertising. We have a modified experience for viewers using ad blockers

Wikia is not accessible if you've made further modifications. Remove the custom ad blocker rule(s) and the page will load as expected.