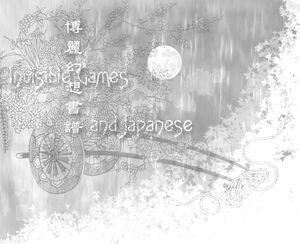 Invisible Games and Japanese (博麗幻想書譜, Hakurei Genso Shofu, Hakurei's Fantasy Books) is the name of ZUN's blog. At first it was a personal blog meant to replace the old journal ZUN has hosted on his own site, the primary subject being beer (ZUN at one point admitted that it was a beer blog). Recently though, ZUN has only been using the blog to announce new games while his personal journals drifted to his twitter.
Selected translations
External link
Ad blocker interference detected!
Wikia is a free-to-use site that makes money from advertising. We have a modified experience for viewers using ad blockers

Wikia is not accessible if you've made further modifications. Remove the custom ad blocker rule(s) and the page will load as expected.