---
The following images are in need of translation for the English patch: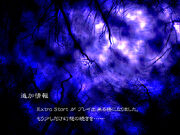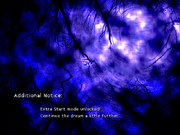 Translation 1: Additional Notice: Extra Start mode unlocked! Continue the dream a little further...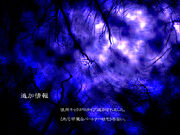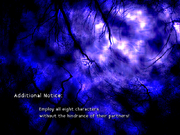 Translation 2: Additional Notice: Employ all eight characters without the hindrance of their partners!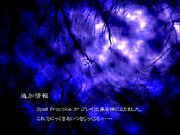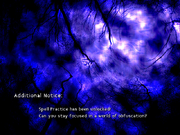 Translation 3: Additional Notice: Spell Practice has been unlocked! Can you stay focused in a world of obfuscation?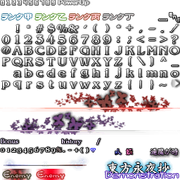 Translation 4:  ?? done?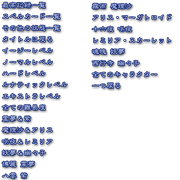 Translation 5 (DONE): left column top record list, spell card list, other status list, return to title, easy levels, normal levels, hard levels, lunatic levels, extra levels, all difficulties, Reimu and Yukari, Marisa and Alice, Sakuya and Remilia, Youmu and Yuyuko, and the rest are names Last two on the right: "All characters" and "Go back"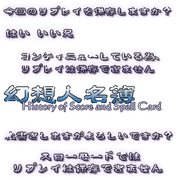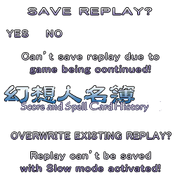 Translation 7 (DONE): "Save this replay?" "Yes/no" "Cannot save replay due to the game being Continued" "Okay to overwrite?" "Unable to save replay data in slow mode"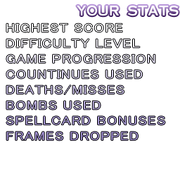 Translation 8 (DONE):
"Your Stats"

"Highest score" "Difficulty level" "Game progress %" "# of continues" "# of misses" "# of bombs used" "# of spell card bonuses" "# of frame drops"
---
Ad blocker interference detected!
Wikia is a free-to-use site that makes money from advertising. We have a modified experience for viewers using ad blockers

Wikia is not accessible if you've made further modifications. Remove the custom ad blocker rule(s) and the page will load as expected.