---
Official Themes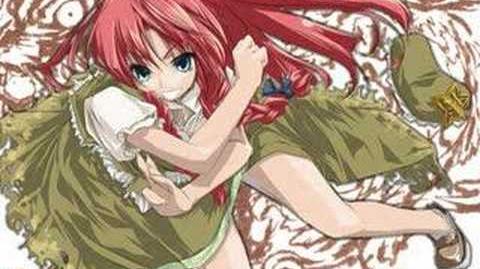 Arranges and Remixes
Please do not embed video, instead, provide a link and brief description
Shanghai Alice of Meiji 17 : Remix by dBu from the album Scarlet Rapsodia
Shanghai Alice of Meiji 17 : Piano arrangement uploaded by kkcwkoh
Shanghai Alice of Meiji 17 : Electro remix
Shanghai Alice of Meiji 17 : Vocal arrange by SOUND HOLIC
Shanghai Alice of Meiji 17 : Vocal arrange by ichigo
Chinese Tea : Rock remix by IOSYS
Chinese Tea : Rock remix by Dark PHOENiX
Chinese Tea : Vocal arrange by East New Sound
Chinese Tea : Vocal arrange by Silver Forest
Chinese Tea : Vocal arrange by SYNC.ART'S
Chinese Tea : Vocal arrange by =NeutraL=
Chinese Tea : Vocal arrange by Foreground Eclipse
Chinese Tea : Vocal arrange by Sally

Meaning
Both her stage and theme song highly sounds so much like of a Chinese music.
Her stage song has this Welcome to China feeling in it.
Her theme song gives this overflowing feel in the strength inside a Chinese girl. Also for some reason has this rainbow feeling in it as well much to her rainbow colored attacks.