---
Return to Gensokyo Horror
---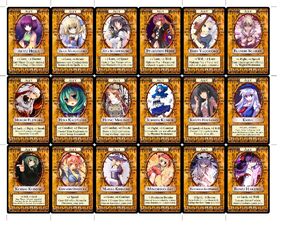 Allies in Gensokyo Horror
Gensokyo uses a total of thirty allies, which can be gained through encounters and location abilities. This game uses a total of thirty allies, to remain constant with the amount of allies present in Arkham Horror with expansions. To this end, it is necessary to remove three allies from the deck each time the terror level increases to maintain game balance.
Ad blocker interference detected!
Wikia is a free-to-use site that makes money from advertising. We have a modified experience for viewers using ad blockers

Wikia is not accessible if you've made further modifications. Remove the custom ad blocker rule(s) and the page will load as expected.