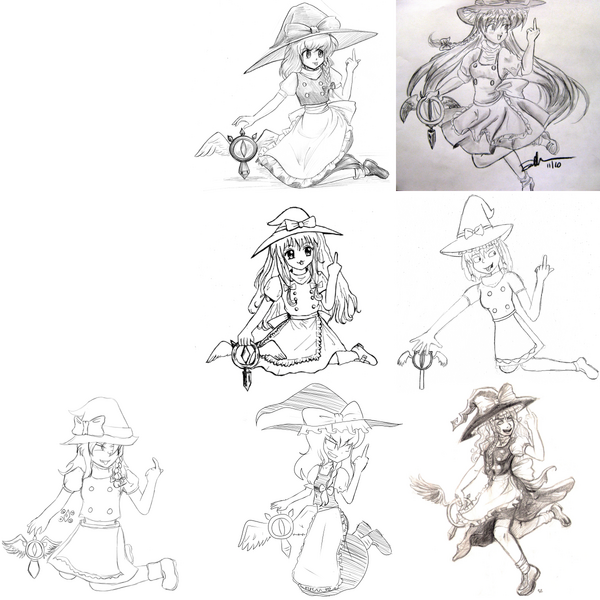 If your drawing meets my criteria I'll add it to this image and update it.
In other words, the picture above will grow as I add your drawings to it.
When you've completed your drawing you can post it on your Deviant Art page or you can send it to:
ttegeravg@aim.com
Guidelines to Follow:
•She needs to be facing the same direction.
•She must be stealing The Lens of Truth.
•She has to be flipping the bird.
•She should be in the same general pose.
•The same hands need to be doing the same thing.
•She must be looking at the person she's flipping off.
Send me the link to your picture once you've completed it.
I'll add it to this list.
Artist: leeluu-chan.deviantart.com Picture: leeluu-chan.deviantart.com/#/d33dwsb
Artist: balba-bunny.deviantart.com Picture: balba-bunny.deviantart.com/gallery/#/d330yk4
Artist: khaoticace03.deviantart.com Picture: khaoticace03.deviantart.com/art/She-steals-the-Lens-of-Truth-186874816
Artist: fadocanslap.deviantart.com Picture: fadocanslap.deviantart.com/art/marisa-da-zeze-187175780